The killing of worshippers this morning at the St. Philips Catholics Church , Ozubulu, Anambra has drew the ire of residents of the state.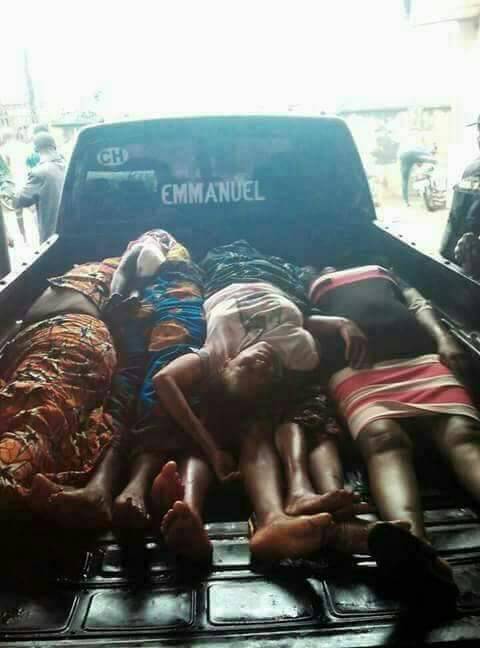 The Police Commissioner in Anambra, Mr Garba Umar confirmed that eight persons died while 18 sustained various degrees of injuries in the incidence.
Speaking in separate interviews in Awka, residents described the attack as heinous, unjustifiable and totally unwarranted.
Chief Osita Chidoka, former minister of aviation, said he was saddened by the incident.
Chidoka decried the desecration of the temple of God which served as a place of worship, adding that nobody attacked anyone in the church even during war times.
"This is tragic, the church is a place of refuge to anyone who runs into it, and this wicked, barbaric and mindless bloodletting shows that something has gone wrong on our psyche.
"My heart goes to the bereaved at this moment of pains. I pray that God grant the soul of the departed eternal rest as I urge the security agents to fish out the perpetrators and make them face the law," he said.
On his part, Mr Oseloka Obaze, former Secretary to Anambra Government, said such callous attack dehumanises the society.
Obaze said: "Our heart goes to the family and parishioners of St. Philips Catholic Church in Ozubulu, where unidentified gunmen reportedly killed several church members and wounded several others early today.
''Such violent incidents dehumanizes our society".
Also reacting, Dr Victor Oye, National Chairman of All Progressives Grand Alliance (APGA) said no amount of provocation could justify the killing of innocent people who had come to worship in a Church.
Oye, who described the attack as wicked, called on the security agencies to fish out those responsible for the dastardly act.
"As a political leader, I totally condemn the Ozubulu Church shooting as dastardly, unjustifiable and callous.
"Nobody has the right to kill innocent citizens. The Police and other relevant security agencies should ensure that the perpetrators of this crime are caught and made to face justice," he said.
Also speaking, Chief Jude Emecheta, who hails from Ozubulu said a dark cloud had befallen his peaceful town.
Emecheta, who is the Managing Director of Anambra Signage and Advertisement Agency (ANSAA), said that the loss from the attack was too much for the people to bear.
He wondered why brothers could visit such attack on their people and urged those involved to ''sheathe their swords".
NAN
The post Residents condemn attack on worshippers in Anambra appeared first on Vanguard News.
Source: New feed
Hits: 0