By Daud Olatunji
ABEOKUTA—GOVERNOR Ibikunle Amosun of Ogun State has said that over 300 new companies have opened businesses in the state between 2011 and 2018.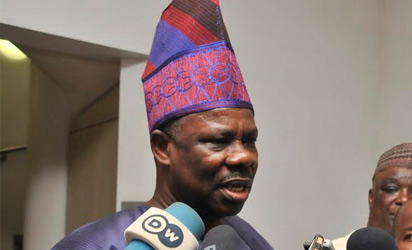 Governor Amosun said  the industries have invested in the excess of $50 million and $200 million.
He said this in Abeokuta at a press conference on the 2018 edition of Ogun State Investors' Forum, scheduled to hold between Tuesday, March 20th and Wednesday, March 21st.
Amosun said the 2018 edition, with the theme: 'Consolidating the gains, accelerating growth', will focus on  agric  business, industry  and  technology.
Amosun said the forum is expected to be declared open by the Vice President, Professor Yemi Osibajo.
He said: "When we came on board in 2011, Ogun State was just a partial civil service state.   Since we started this Investors' Forum in 2012, we have created an enabling environment for business to thrive and today, Ogun is the industrial giant of Nigeria.
"As we speak, Ogun can boast of 304 new companies, which opened shops within seven years. Out of this, 147 are in the excess $200m and N20b. So in 2018, we want to leverage on the value chains, consolidate our gains over the years and of course, accelerate growth."
The post How 304 firms invested $200m in Ogun — AMOSUN appeared first on Vanguard News.
Source: New feed
Hits: 59