By AbdulSalam Muhammad
KANO—THE Coalition of Northern Groups has launched a campaign to end perceived dominance of non-natives in the state workforce, claiming that over 70 percent of jobs in Kano are in the hands of non-natives.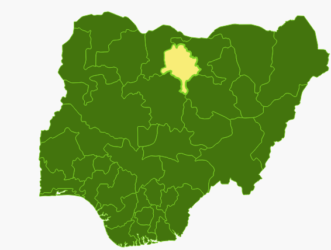 Briefing reporters in Kano Wednesday, Kano Coordinator of the groups, Sani Salihu, said: "All the available jobs in all federal parastatals and agencies, including some state-owned agencies, are dominated by non-indigenes at the expense of employable people of Kano."
Saying the deliberate refusal to adhere to federal character provision would no longer be acceptable, he warned that "it must be reversed."
Salihu said the "groups would initiate series of actions and campaigns, allowable by the law, to ensure that indigenes of Kano State enjoy, as of right, no less than 70 percent  job opportunities in all private businesses, financial institution and banks locatedin the state."
He further assured that "we shall liaise with traditional rulers in the state and mobilise the Ulamah and the civil society for a vigorous campaign to achieve this."
Salihu revealed that the groups would "sponsor a bill for the enforcement of observance of the federal character principles by all private businesses, financial institutions and banks located in the state.
The post Group moves against dominance of Kano workforce by non-indigenes appeared first on Vanguard News.
Source: New feed
Hits: 50